Body Contouring and Fat Reduction in Santa Monica
Evidence-based, results-driven™
-
Kao Aesthetics
Model
The desire to pinpoint and eradicate unwanted fat pockets has driven men and women toward cosmetic enhancement for years. This interest has inspired the aesthetic industry to create numerous minimally invasive body sculpting treatments.
KAO Aesthetics offers a variety of non-surgical body contouring and fat reduction options, from time-tested CoolSculpting® and InMode® technologies.
Body contouring effectively treats unwanted fat in the abdomen, flanks, inner and outer thighs, bra fat, back, arms, under the chin, under the butt cheeks (banana roll), above the knee, neck, and face.
Sculpt Your Body Without Surgery at KAO Aesthetics
CoolSculpting®
CoolSculpting® eliminates unwanted fat by subjecting the adipose (fatty) tissue to controlled cooling. These temperatures freeze and break down the fat cells, which are eliminated through the lymphatic system.
CoolSculpting® targets fat bulges in the abdomen, hips, inner and outer thighs, back, arms, buttocks (including under the butt cheeks—known as the banana roll), above the knee, and under the chin.
KAO Aesthetics offers multiple CoolSculpting® applicators to target all body areas. Our certified practitioners are well trained in these different applicators and know how to tailor CoolSculpting® results to the patient. This level of education, skill, and artistry places KAO Aesthetics above the rest.
Morpheus8™
Morpheus8™ by InMode® reduces fat on the body, face, and neck while tightening skin. Morpheus8™ is a form of radiofrequency (RF) microneedling. As the RF energy is delivered through the needles, unwanted fat in the treatment area is heated and melted. The body then processes these unwanted fat cells naturally from the body.
Morpheus8™ excels as it provides both fat reduction and skin tightening (as it promotes collagen production and remodels tissue), allowing for total non-surgical body contouring.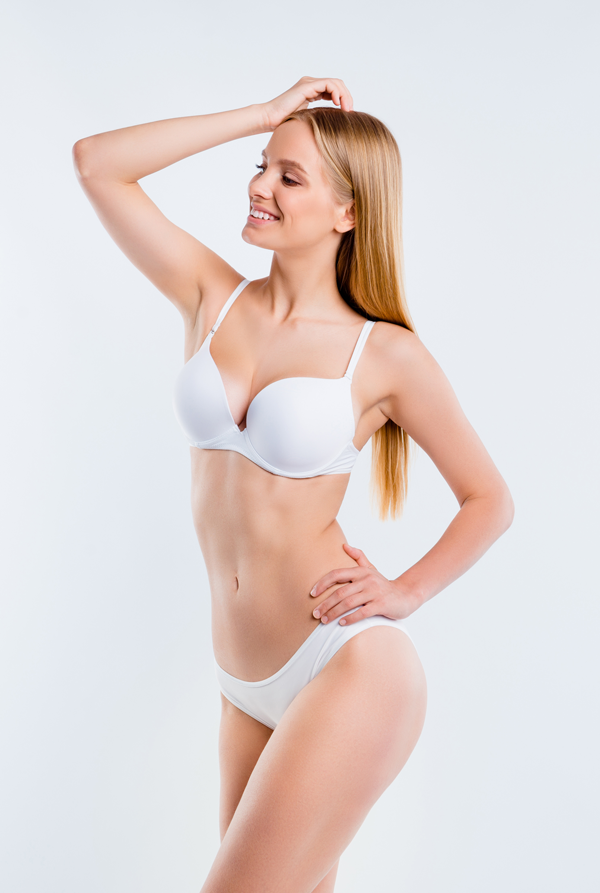 Model
BodyTite®
Much like Morpheus8™, BodyTite® by InMode® remodels body contours using radiofrequency technology. BodyTite® applies directional RF energy to the abdomen, hips, thighs, arms, and other areas of the body to coagulate adipose tissue, reduce fat, and tighten skin.
The BodyTite® treatment offers more sculpted body contours without the need for more invasive surgical procedures.
Infrared Body Wrap
An infrared body wrap treatment is the process of wrapping the body to introduce infrared heat. This heat has been shown to burn calories, stimulate healing, promote tissue contraction, and reduce cellulite.
Infrared heat prompts the body to cleanse itself while breaking down fat pockets. With repeated sessions, many patients have experienced fat reduction and slimmer body contours.
Infrared body wraps also assist in the rebuilding of collagen and fibroblasts.
TriPollar®
TriPollar® uses radiofrequency energy to disrupt the triglycerides within fat cells. As the RF energy heats fat cells in the adipose layer, the cells shrink, causing a noticeable circumferential reduction.
TriPollar® energy is often used in combination with other body contouring treatments like CoolSculpting®.
Unsure of which body contouring treatment is best for you? Contact the specialists at KAO Aesthetics to learn more about your options. Call us today to schedule an appointment.