Lymphatic Massage in Santa Monica, CA
Evidence-based, results-driven™
-
Kao Aesthetics
The lymphatic system processes and clears proteins, bacteria, and other old or damaged cells from our bodies to help prevent, reduce, or eliminate inflammation, fluid build-up, and swelling caused by certain illnesses and treatments.
Lymphatic massage, or manual lymph drainage, is a gentle massage technique used to trigger lymph vessel activity and proper lymph fluid flow for improved health and wellness. This is especially beneficial post-plastic surgery procedures to support healing and essentially jumpstart the lymphatic system.
Who Are the Best Candidates for Lymphatic Massage?
Lymphatic massage is typically used to alleviate lymphedema, a condition characterized by fluid accumulation and swelling. This massage should be a part of all post-surgery recoveries.
If you are experiencing any of the following, you may benefit from a lymphatic massage:
Post-surgical fluid build-up and swelling
Visible swelling or edema
Sinus pressure or congestion
Lowered immune system
Cancer treatments
Problems with the lymphatic system
Autoimmune related inflammation
General healing and recovery
This treatment:
Opens your lymphatic system and increases lymph flow
Helps the immune system heal faster
Helps the body remove toxins and bacteria more rapidly
Helps remove excess anesthesia after surgical procedures
Flush out by-products from surgery
Helps to relieve sinus pressure and congestion
Helps to reduce fine lines, wrinkles, and puffy eyes
Can be done before an event for a patient to look their best
Can be done for preventative wellness to help boost immune system function
Can be an adjunctive therapy for weight loss (should a dysfunctional lymphatic system be part of the cause of weight gain)
Can help autoimmune patients by reducing inflammation
Relieves stress and supports relaxation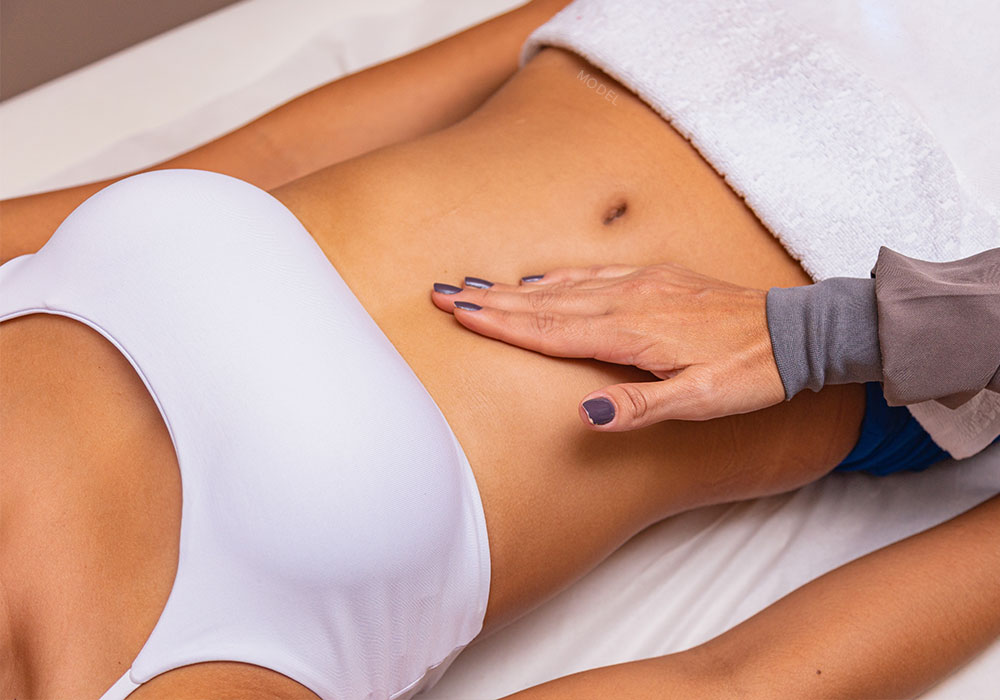 Cosmetic Benefits of Lymphatic Massage
Lymphatic massage can be used alone to help reduce lines, wrinkles, and under-eye bags or aid in weight management.
This treatment can also be performed after plastic surgery or other cosmetic treatments and weight loss programs to maximize results, some of which are listed below:
Because this treatment restarts your lymphatic system, which is essential to healing and regenerating tissues, this massage has also shown to reduce scar formation.
After Your Lymphatic Massage
You will be given some time to rest after your massage. You can expect to feel better immediately, and you should feel a dramatic improvement in your overall well-being and plastic surgery recovery within the next few hours.
Who Is Not a Good Candidate for Lymphatic Massage?
Those with certain conditions, such as these, may not qualify for a lymphatic massage:
Active infections
Cardiac edema
Some cancers and malignancies
Deep vein thrombosis
Kidney failure
Hypertension
Asthma
Contact KAO Aesthetics at 310-315-3022 to schedule a consultation and learn more about how lymphatic massage may be able to help you.
Lymphatic Massage After Plastic Surgery in Santa Monica
Plastic surgery procedures, such as liposuction, tummy tuck surgery, Brazilian Butt Lift surgery, and more, can disrupt a patient's lymphatic system. These channels can take months to heal when left alone. Lymphatic drainage massages help repair these, allowing you to recover and feel better faster following surgery.
KAO Aesthetics offers post-surgical lymphatic massage and carefully tailors treatment to meet the unique needs of our patients.
Dr. Kao may recommend treatment to start as soon as the third day after surgery, but this will depend on a variety of factors. We offer several after-care treatment programs, and lymphatic massage can be incorporated as needed, sometimes daily.
How to Prepare for Lymphatic Massage
Before Your lymphatic massage:
Drink plenty of water
Do not drink alcohol the day before or the day of treatment
Avoid caffeine, sugar, and salt prior to your appointment
Move your body (to help activate a sluggish lymphatic system)
Arrive five minutes early to use the bathroom immediately before treatment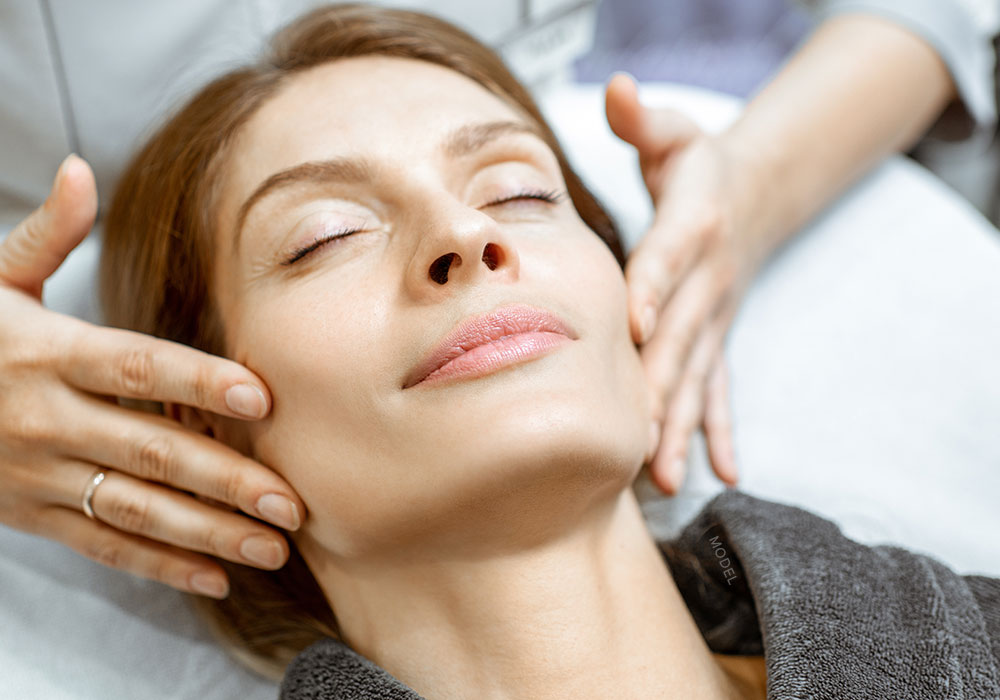 What to Expect During and After Lymphatic Massage
During the massage, our skilled practitioner will use gentle hand strokes and pressure to manipulate the lymphatic system and increase lymph flow, improving its efficiency in ridding the body of toxin-rich fluid accumulation.
Finding the Best Lymphatic Massage in Santa Monica, CA
Dr. Chia Chi Kao is a board-certified plastic and reconstructive surgeon and a worldwide leader in aesthetic medicine. Dr. Kao combines medical science and innovative cosmetic techniques to help KAO Aesthetics patients achieve their goals.
Our specialists are overseen by Dr. Kao and selected for their knowledge, experience, and commitment to addressing the root cause of your concerns. Call KAO Aesthetics today at 310-315-3022.
Thank you for taking the time to read more about this procedure. Due to the uniqueness of every patient, please wait for the recommendation by our Kao specialist.