RejuVa Program in Santa Monica
Evidence-based, results-driven™
-
Kao Aesthetics
Model
KAO Aesthetics believes in a 360-degree approach to intimate area aesthetics and wellness. We seek to provide women and men with control over their intimate area health and aesthetics by utilizing the most advanced vaginal rejuvenation systems.
As our signature intimate area rejuvenation program, RejuVa is designed to tighten, lighten, or brighten your internal and external tissues for increased cosmetic appeal.
Effectively treats vaginal skin laxity, vaginal wall looseness, darkening of the vaginal or anal areas, vaginal dryness, decreased vaginal sensitivity, minor bladder weakness, poor skin texture, and excess pubic hair.
Brighten, Tighten, and Lighten Your Intimate Area With Dr. Kao's Signature RejuVa Program
FemiLift for Internal and External Anatomy
The FemiLift uses a fractional CO2 laser system to ablate the soft tissues in the most intimate regions.
Using laser technology, the RejuVa program can tighten and revitalize the vaginal tissues while calming surface irritation. During a FemiLift, a probe is inserted into the vagina to release thermal energy. This energy tightens the vaginal wall and creates more lubrication.
Vaginal PRP Injections
Vaginal PRP injections encourage blood flow and tissue growth, which has been shown to increase sensitivity. PRP is injected into the vaginal walls and clitoris to stimulate the production of new cells.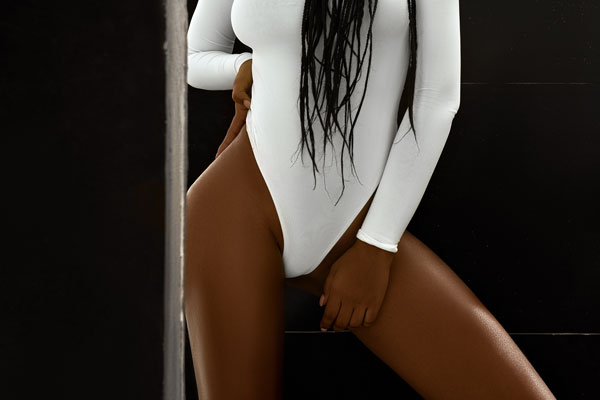 Model
Radiofrequency to Tighten and Lighten
Pigmentation darkening due to hormonal changes, childbirth, or hair removal can leave you unhappy with your intimate area appearance. At KAO Aesthetics, we utilize a combination of radiofrequency treatments to restore the tightness and lightness of your vaginal or intimate area appearance.
Radiofrequency (RF) energy heats the tissues in the inner and outer vaginal area to lift and tighten. This energy stimulates collagen production, which helps to firm sagging skin and muscles.
Treatment Boosters
Your RejuVa treatment can achieve additional benefits with boosters.
Platelet-rich plasma helps stimulate blood flow and increase cell production.
Custom brightening compounds offer combinations of naturally occurring molecules and chemicals, such as Arbutin and Kojic acid, to brighten skin and treat pigmentation concerns in the intimate area.