Facial Boosters in Santa Monica
Evidence-based, results-driven™
-
Kao Aesthetics
Model
The highly trained specialists at KAO Aesthetics understand that customization is key to excellent cosmetic results. Therefore, every treatment, therapy, and aesthetic medical tool is personalized to our client's particular needs.
At KAO Aesthetics, we only offer time-tested and results-driven cosmetic techniques and technologies, and we know how to tailor these treatments to fit our clients.
One of the best ways to achieve this is with facial boosters.
Facial boosters effectively enhance aesthetic treatment results, improve skin texture, smooth crepey skin, reduce pore size, address pigment irregularities, brighten skin tone, reduce skin irritation, correct sun damage, and stimulate skin renewal.
Intensify Your Cosmetic Treatment With Boosters
Our selection of treatment boosters can be incorporated during many of our facial services, aesthetic medical treatments, and signature therapies to help refresh, rejuvenate, tighten, brighten, and lighten skin.
While these boosters are commonly paired with our selection of facial treatments, they can also be applied to body treatments with the same success.
KAO Aesthetics Signature Treatment Boosters
Pressurized Oxygen Infusions drive high levels of oxygen into the skin to rejuvenate and brighten skin tone while promoting collagen production.
Natural Marine Extract is sourced from 12 nutrient-rich ocean species and has long been used for cosmetic and therapeutic practices. The addition of natural marine extract to other aesthetic practices has been shown to improve skin tone, correct crepey skin by stimulating fibroblast formation (collagen-secreting cells found in connective tissues that are essential to healing), and improve overall skin health.
Exosome Regenerative Complex helps boost cell-to-cell communication and improves skin texture and pore size while reducing redness and irritation. By adding exosome regenerative complexes to your aesthetic treatments, you can increase hydration and the overall brightness of your skin.
Hydroquinone is a chemical compound that targets stubborn pigment, hormonal pigment, and sun damage for more even-toned skin. This booster helps eliminate many pigment irregularities, such as dark spots, melasma, and acne scars.
Advanced Stem Cell Growth Factors help stimulate skin growth and renewal. As stem cells have the power to adapt and become any cell in the body, they can be used to promote cellular production.
Custom Brightening Compounds offer unique combinations of naturally occurring molecules and chemicals, such as Arbutin and Kojic acid, to brighten skin tone and treat many pigmentation concerns. These compounds are personalized to your skin needs and specifications.
Platelet-Rich Plasma (PRP) is a component taken from your blood that utilizes your own growth factors to stimulate skin renewal and healing.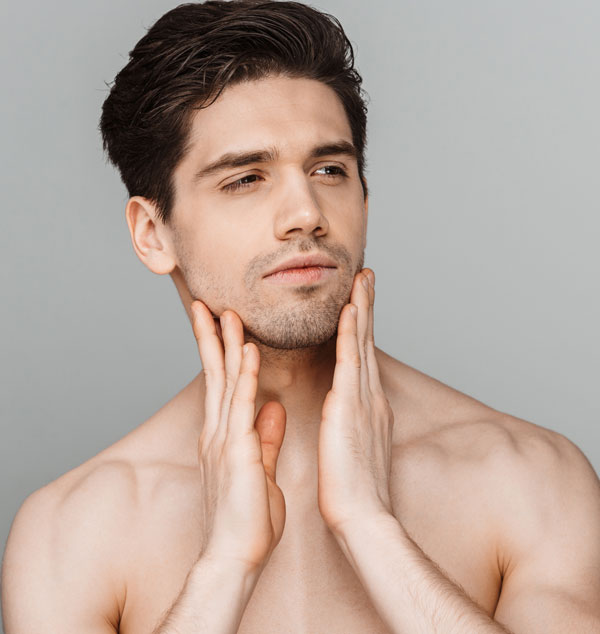 Model
Treatment Boosters Can Enhance
Microneedling treatments that produce thousands of micro-wounds to stimulate a healing response and collagen production.
Skin tightening treatments, like radiofrequency or laser, that use heat to address tissue laxity.
Skin resurfacing laser treatments that smooth, lighten, brighten, and even-out skin tone for improved clarity.
Facials and peels that use a collection of cleansers, products, and chemicals to clarify, smooth, and renew the skin.
Are you unsure of how treatment boosters can benefit you? Contact the specialists at KAO Aesthetics to learn more about the endless benefits of boosters.