Platelet-Rich Plasma (PRP) Treatments in Santa Monica
Evidence-based, results-driven™
-
Kao Aesthetics
Model
Platelet-rich plasma (PRP) promotes hair restoration and skin renewal at the cellular level. While PRP treatments are becoming more common, KAO Aesthetics is taking unprecedented measures to stay ahead of the current trend for a more customized and exclusive PRP experience.
PRP treatments use a component of blood, known as plasma, which is separated and processed through advanced centrifugation methods (spinning the blood to separate the components). Platelet-rich plasma contains an extraordinary amount of growth factors that allow for an unparalleled boost in healing and skin/hair restructuring.
This natural type of collagen stimulation allows us to offer a range of custom treatments that address various skin and hair issues.
KAO Aesthetics is a world-renowned institute that not only adopts advanced regenerative options but advances them.
Effectively treats poor skin texture, wrinkles, large pores, hyperpigmentation, scars, skin quality, and hair loss.
PRP Injections
KAO Aesthetics uses PRP injections to effectively harness the power of bioactive proteins within your platelets, accelerating the healing and regeneration of skin texture and quality.
The growth factors found in PRP are known to produce a brighter, more vibrant complexion as these have been found to promote blood circulation. KAO Aesthetics is constantly researching PRP, discovering new ways to repair and produce new collagen for firmer, more resilient skin.
In some circumstances, PRP injections are used in place of dermal filler injections, which is beneficial for men and women with allergies to dermal fillers or those who wish to preview a filler's results without committing to it. However, PRP injections are more commonly used along with dermal fillers to extend filler longevity.
KAO Aesthetics is one of the few aesthetic locations utilizing PRP injections to their highest potential.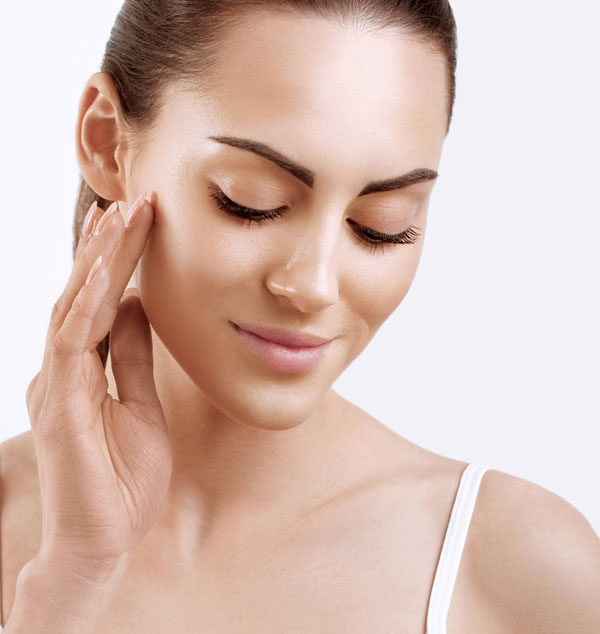 Model
PRP and Microneedling
KAO Aesthetics combines PRP with collagen induction therapy (microneedling) to improve on both treatments. Microneedling is performed to stimulate a natural healing response, e.g., cellular renewal. The combined PRP increases the levels of this regeneration, allowing for better healing and results.
When combined with microneedling, PRP is delivered across a broader plane of the skin and driven into the dermis to promote the reconstruction of soft tissues.
Growth on a cellular level improves wrinkles and restores a smoother skin texture and quality, allowing PRP and microneedling treatments to distinguish themselves from more rudimentary needling approaches.
PRP for Hair Growth
Platelet-rich plasma is applied to the scalp to yield the most effective results for total hair restoration. Through traditional PRP hair treatments or KAO Aesthetic's signature PPCI (which utilizes a greater amount of plasma), damaged hair follicles are nourished and stimulated for increased growth.
PRP stimulates new hair through natural growth factors and thickens existing hair, leaving the follicles more rejuvenated and healthier than ever before.