Microneedling in Santa Monica
Evidence-based, results-driven™
-
Kao Aesthetics
Model
Microneedling is a minimally invasive skin resurfacing procedure that uses fine needles to improve skin thickness, tightness, and clarity. Microneedling—also known as collagen induction therapy—has been shown to minimize scars (including acne scars), wrinkles, poor skin texture, and stretch marks.
At KAO Aesthetics, our specialists are trained to create customized CIT treatments using top-of-the-line medical-grade microneedling devices that target your specific aesthetic needs.
Effectively treats scars, wrinkles, large pores, stretch marks, poor skin texture, and skin laxity.
Rejuvenate Your Tissues With Collagen Induction Therapy (CIT)
Collagen is a naturally occurring structural protein found in skin tissue cells. This protein—along with elastin—is essential in maintaining your skin's structural integrity and elasticity.
Your tissues produce less of these proteins with age, resulting in the weakening and thinning of tissues. Collagen induction therapy (CIT) is a process of stimulating fibroblasts in the skin to produce more collagen, thereby strengthening cells and targeting age-related surface concerns that resulted from reduced collagen levels.
CIT uses medical-grade microneedles to create thousands of punctures in the surface skin. While these micro-wounds cannot be seen, they stimulate a healing response, allowing for cellular renewal and collagen production.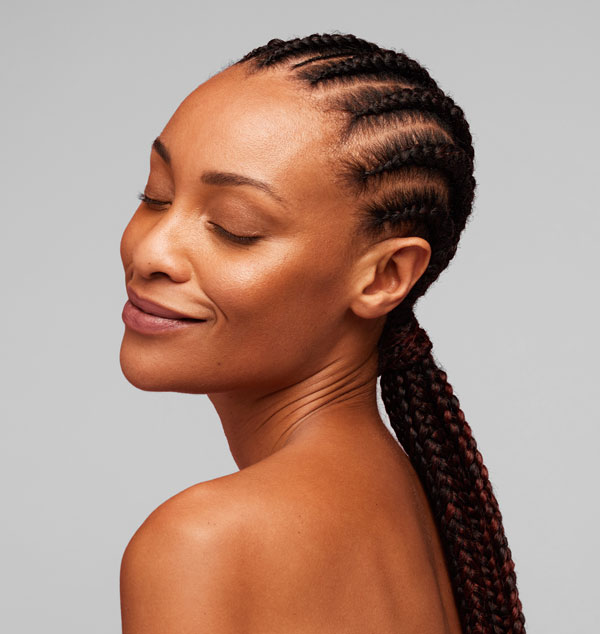 Model
PRP Microneedling
Microneedling with platelet-rich plasma (PRP) is one of the most popular microneedling combinations as it delivers natural growth factors into the dermis to promote the regeneration of the soft tissues.
PRP uses growth-factor-rich plasma separated from a sample of your blood to optimize the quality of your microneedling results. When the PRP is driven into the skin with needles, the plasma stimulates a higher level of cellular growth than what is possible without.
When combined, microneedling with PRP treats a broader and deeper plane of the skin to promote the reconstruction of soft tissues.
Radiofrequency Microneedling
Morpheus8™ RF by InMode® is a radiofrequency microneedling device that tightens skin and remodels adipose tissues for complete face and body contouring.
Morpheus8™ is a deep, fractional microneedling treatment that delivers RF energy to the subdermal adipose tissue for a tighter, smoother, and healthier appearance. By combining RF with CIT, patients can experience more collagen production to rebuild and reinforce the underlying tissue.
The Morpheus8™ device has two tips that target different skin depths, allowing for surface-level refinement and deep tissue remodeling.
Customize Your Microneedling With Treatment Boosters
Treatment boosters allow clients to optimize their collagen induction therapy results.
KAO Aesthetics Signature Treatment Boosters
Oxygen Infusions drive pressurized oxygen into the skin to brighten skin tone and promote collagen production.
Natural Marine Extract is sourced from 12 nutrient-rich ocean species. The addition of natural marine extract to microneedling has been shown to further improve skin tone by stimulating fibroblasts to produce more collagen, elastin, and hyaluronic acid. This booster helps improve overall skin health.
Exosome Regenerative Complex boosts cell-to-cell communication and helps improve skin texture and pore size. By adding exosome regenerative complexes to your microneedling treatment, you can increase hydration and brightness.
Hydroquinone targets stubborn pigment, hormonal pigment, and sun damage. This chemical compound helps minimize pigment irregularities like dark spots, melasma, and acne scars.
Advanced Stem Cell Growth Factors use high-potency stem cells to stimulate skin growth and renewal. When introduced into the body, stem cells adapt to become any cell in the body, increasing cellular production.
Custom Brightening Compounds lighten skin tone and treat pigmentation concerns. These compounds consist of naturally occurring molecules and chemicals. They are customized according to your needs.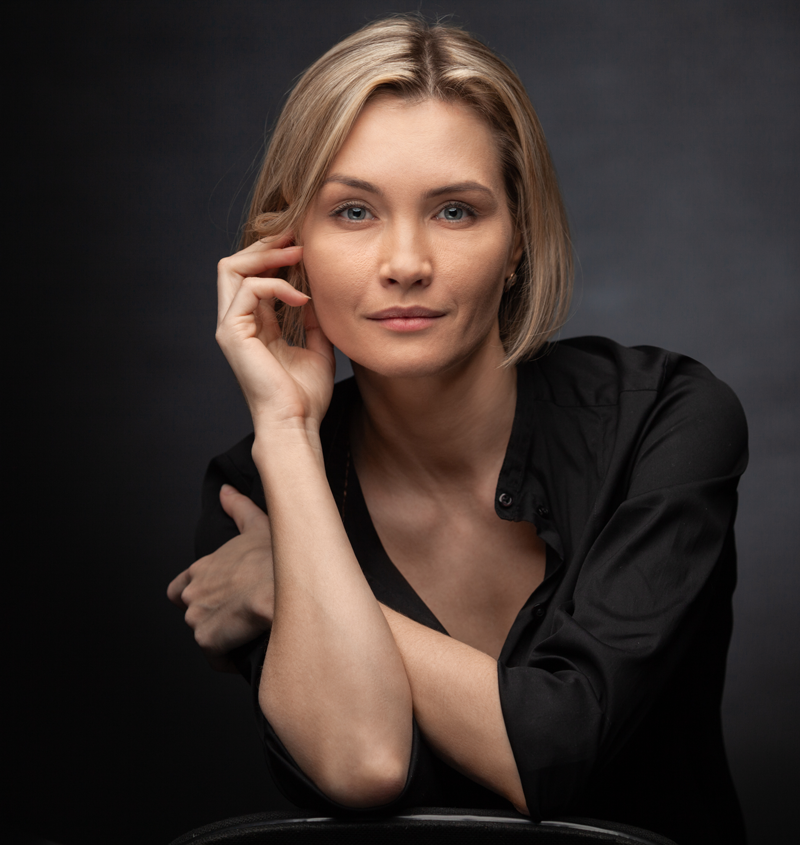 Model
If you are unsure of how collagen induction therapy can benefit you, contact the skin specialists at KAO Aesthetics to learn more. Call us today to schedule a consultation.