Sciton's BBL® HERO™ and MOXI® in Santa Monica
Evidence-based, results-driven™
-
Kao Aesthetics
Model
BroadBand light (BBL®) has long been used to minimize or correct common skin imperfections caused by sun damage or aging. This innovative technology uses bursts of light to target uneven tone and texture and is a staple of Sciton's top-of-the-line machinery.
New technological advancements have increased BBL® capabilities, offering more significant results that not only correct current skin damage but help prevent additional damage from occurring.
KAO Aesthetics proudly offers Sciton's mJoule platform, which includes the BBL® HERO™ and MOXI® devices. These treatments build off each other and, when performed together, can provide outstanding outcomes.
BBL® HERO™and MOXI® effectively treats tone and texture irregularities, including melasma,, sun spots, broken blood vessels, fine lines, wrinkles, acne scars, active acne, post inflammatory hyperpigmentation (PIH), bruises, redness and more.
Prevent and Correct Common Skin Concerns Using Advanced Technology From Sciton
Skin damage develops from excessive sun exposure, aging, active lifestyles, smoking, and poor diets, among other contributors. Sciton technology targets this damage to help correct, maintain, and prevent additional imperfections. Better yet, BBL® HERO™ and MOXI® are safe for nearly all skin types.
BBL® HERO™
The BBL® HERO™ is the newest and most advanced BroadBand Light device on the market, treating a wider array of skin concerns in less time and with fewer passes. BBL® uses bursts of light to target imperfections on the surface as well as deep within the skin. While doing so, the heat energy absorbed by the skin works to regenerate your skin cells, helping to create smoother, healthier, and younger-looking skin.
MOXI®
Known as "prejuvenation," MOXI® is designed to refresh and revitalize your skin's health while improving tone, texture, and uneven pigmentation. This non-ablative laser delivers fractionated energy to help the body repair and replace damaged skin cells. In addition, it works long afterward to help ward off new concerns, helping to prevent damage before it starts. This device is appropriate for patients of all ages, any time of the year.
Our Recommended BBL® and MOXI® Treatment Plan
Your skin rejuvenation plan using state-of-the-art technology by Sciton will vary on your needs; however, many patients experience significant benefits when combining the BBL® HERO™ with MOXI®, as MOXI® helps to accelerate the results of BBL® technology. During a consultation, our skin specialists at KAO Aesthetics will help determine your customized treatment program.
While optimal results are usually seen gradually over the course of a series of treatments, we have seen promising results starting after one treatment. The BBL® HERO™ can safely be performed every two weeks; MOXI® can be performed every four weeks.
Because most patients benefit from a combination of both treatments, many choose to do a four-session treatment of the BBL® HERO™ with two MOXI® treatments worked into those sessions. This program is not a requirement, but it is one that has shown promising results for many of our patients. The right treatment protocol for you will depend on your skin health and what you hope to achieve.
These initial treatments are just the beginning of your skin health regimen. Maintenance treatments help extend the quality and your results and the health of your skin.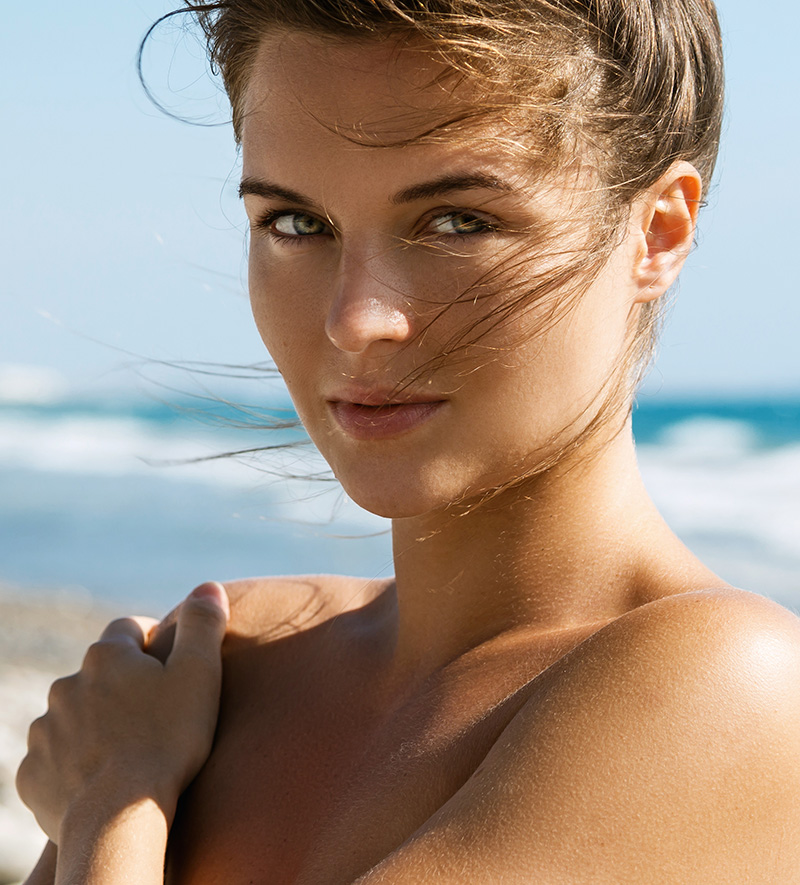 Model
Before & After Images

Results achieved after 1 treatment of BBL and MOXI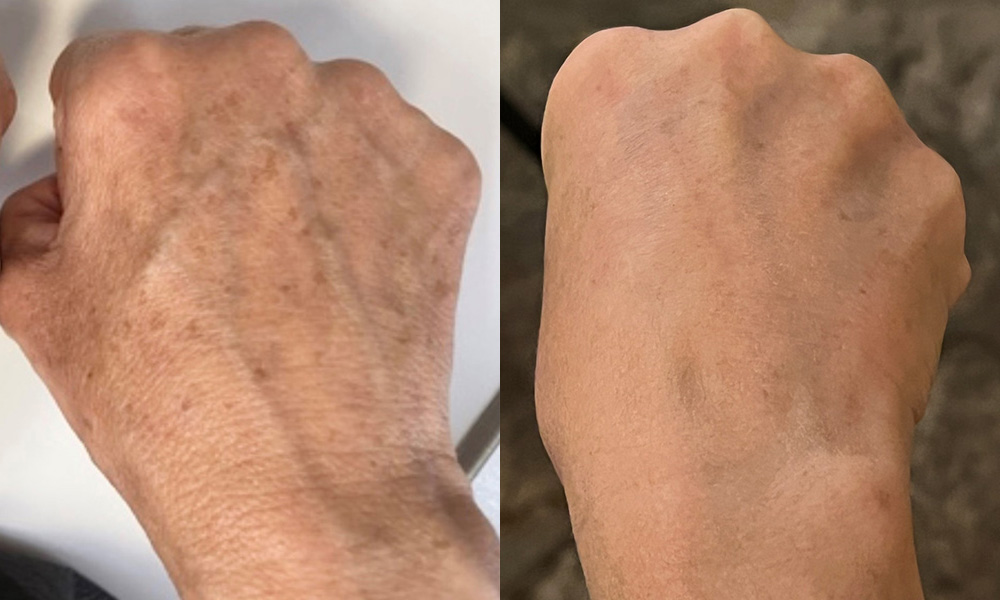 Results achieved with 2 treatments of BBL and MOXI

Results achieved after 1 BBL and MOXI and 2 additional BBLs
If you are unsure of how Sciton technology can benefit you, contact the skin specialists at KAO Aesthetics to learn more. Call us today to schedule a consultation.