IV Therapy
Evidence-based, results-driven™
-
Kao Aesthetics
At KAO Aesthetics, we offer customized, medical-grade IV therapy solutions tailored to your specific needs. We understand that no two clients' concerns are the same, which is why we offer unique IV therapy drips, pushes, and shots to match each individuals' needs and concerns.
IV therapy is the process of infusing vitamins, minerals, and amino acids directly into the bloodstream to rejuvenate the tissues from a cellular level. While many places are offering IV therapy, none match the tailored and results-driven approach provided by KAO Aesthetics.
As the premier drip/IV therapy spa, we are interested in more than standardized concoctions that only address surface-levels concerns. Our infusions maximize health, beauty, and wellness for those who are preparing for or recovering from a surgical procedure or for those who just need a boost.
Targeted Concerns
Low energy
Skin and nail health
Preoperative preparation
Postoperative recovery
Cold and flu
Fertility
Hair restoration
Workout recovery
Jet lag
Hangovers
Immunity Boosting
Total Absorption, Maximum Results
Our customizable medical-grade IV therapy promotes overall wellbeing by working on the cellular level. Our clients have the freedom to choose from a wide range of drips, pushes, and shots to enrich their wellness and beauty regime. In step with our all-encompassing aesthetic philosophy, KAO Aesthetics can provide thorough consultations to help you better understand the benefits of a personalized formula. IV therapy is comprehensively designed for your therapeutic goals, acting as a stand-alone treatment or a select part of a full-body treatment.
You may want to have IV treatment administered daily, weekly, or monthly to maintain optimal skin health. For clients undergoing multiple IV therapies, different sessions can involve the same blend (targeting one specific concern) or a variety of infusions (to address various areas of rejuvenation). For example, our aesthetics specialists can optimize your exclusive blend of vitamins, minerals, and amino acids to speed a surgical recovery or provide you with the extra improvement your skin needs before a special event.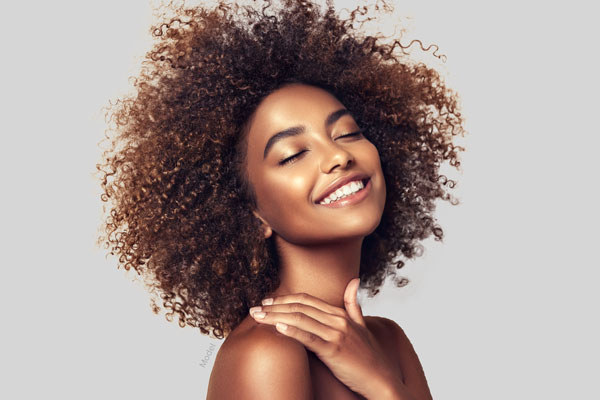 Drips & Pushes
During your IV drip session, a surge of replenishing nutrients are delivered directly to your bloodstream that rapidly spread throughout your system for maximum absorption, increasing metabolic function, and ensuring peak hydration. IV drips typically take between 30 and 90 minutes, depending on your tailored blend.
Because the medical-grade drips and pulses used during IV therapy are highly concentrated, optimal levels can be injected into the bloodstream in a short amount of time, making it ideal for increasing the body's supply of essential vitamins and minerals for those with fast-paced schedules or who are preparing for or recovering from a more invasive procedure.
HYDRATE PLUS (IV) — 500 mL bag  |  1000 mL bag

Acts against chronic fatigue, improves skin elasticity, aids proper digestion, increases natural bowel movements, supports the immune system, and benefits competitive athletes

REJUVENATION (IV or Push) — 100 mL bag  |  250 mL bag  | push

Benefits travelers, gets rid of viruses, rebuilds collagen, filters out toxins, removes skin blemishes, and reduces stress

JET LAG FIX (IV) — 500 mL bag  |  1000 mL bag

Known to fight chronic fatigue, improve skin elasticity, boosts the immune system, benefit competitive athletes, and reduce body aches, nausea, and soreness

REV UP & REVITALIZE (IV or Push) — 250 mL bag  |  500 mL bag  |  push

Fights off weariness, aids workout recovery, minimizes hangovers, boosts mood, and stimulates alertness

PRE-OP PREP (IV) — 100 mL bag

Prepares the body for surgery by fueling the immune system

POST-OP ACCELERATOR (IV) — 500 mL bag

Promotes post-surgical healing for a speedy recovery, aids in wound healing, and reduces inflammation

MYERS' PREMIUM COCKTAIL (IV or Push) — 250 ml bag  |  push

Helps fight chronic conditions, migraine, fatigue, and depression, and increase metabolic performance for overall wellness

SHINE (IV) — 250 mL bag  |  500 mL bag

Shown to rebuild collagen for glowing skin, strong nails, and healthy hair
*ADD ON
Glutathione (Push):

A super antioxidant that fights against disease by neutralizing free radicals, reducing fatigue, helping post-procedure recovery, enhancing skin tone, and increasing the detoxification function of the liver
Shot Bar
With our Shot Bar, you can complete a short session in a matter of minutes. The "shots" remain in your system for more than a week as they provide a steady and safe release of vitamins into your bloodstream.
Patients can also enjoy our luxury Shot Bar, designed to help you relax and recover as you stream your favorite shows with our complimentary WiFi. Essential for frequent travelers or fast-paced lifestyles, our signature selection of shots are nourishing, cleansing, hydrating, and energizing.
Depending on the areas of health you would like address, a blend can include any of the following:
"Skinny B" Shot

Shown to increase the efficiency of fat burning, maintain proper liver function, and break down carbohydrates

The Essentials (B-Complex+)

Shown to maximize the supply of all vitamin B types, enhance heart health, alleviate anxiety, soothe skin disorders, and provide immune support

Power Shot

Energizing boost that is known to fight fatigue

B12 (Cyanocobalamin)

Known to metabolize fat, reverse tiredness, helps to form red blood cells, and improve nerve cell maintenance and communication

B5 (Dexpanthenol)

Helps to improve carbohydrate metabolism for energy, more effectively breaking down fat and synthesizing hormones for healthy growth and development

B6 (Pyridoxal 5 Phosphate)

Shown to strengthen the immune system, regulate the immune system, improve cognitive function, and reduce the chance of heart disease

B9 (Folic Acid) "Fertility Shot"

Helps to increase fertility, prevent congenital disabilities during pregnancy, aid in muscle formation, and stimulate red blood cell development
How Can We Assist You Further?
Our attentive and distinguished aestheticians at KAO Aesthetics will customize your treatment to nurture your individual needs and desires. Call us today to set up an appointment.