PRX Derm Perfexion in Santa Monica
Evidence-based, results-driven™
-
Kao Aesthetics
The PRX-33 Derm Perfexion treatment has been formulated and perfected over several years to provide deep skin hydration and nearly immediate aesthetic improvement with no downtime. When this solution is applied, PRX-T33 helps stimulate the skin's regenerative processes for natural and beautifying results.
This bio-revitalizer is covered by an international patent and has had over 2 million applications worldwide.
PRX-T33 effectively treats aging skin, sun damage, laxity, texture concerns, wrinkles, and dull skin on the face and body.
See the Results of a Chemical Peel Without the "Peel"
Popular peels apply chemical solutions to the skin that causes it to flake and peel. Even though the PRX-T33 still contains trichloroacetic acid (TCA), it is suspended in hydrogen peroxide, which allows for significant improvement without peeling, irritation, or downtime.
The PRX-T33 provides optimal results when performed as a series of treatments and can provide the type of results possible with time-tested peels or laser treatments.
Safe for All Skin
The PRX-T33 does not break or damage the skin barrier, making it a safe and effective treatment for all skin types, including Fitzpatrick I-VI. Often called the "no peel" peel, this treatment is also safe in the summer months as it does not result in skin irritation.
The PRX-T33 is performed by a medical aesthetician to ensure proper application and significant results.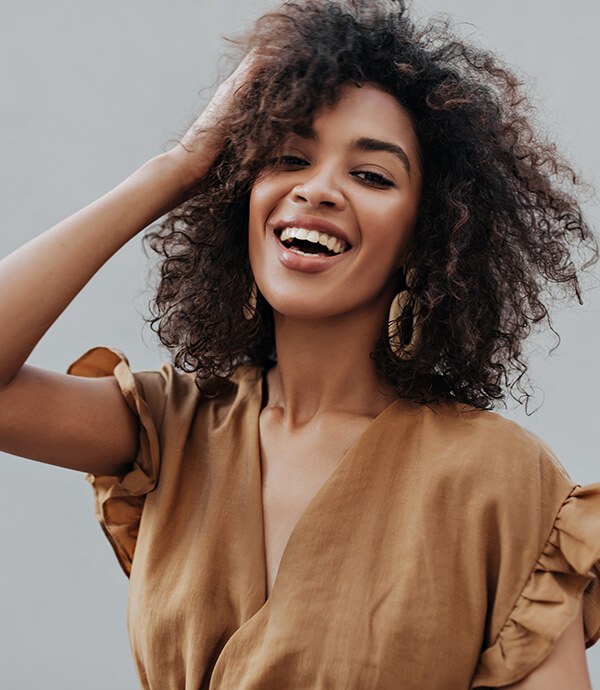 Noticeable Skin Improvement
With Quick Treatment Times
The PRX-T33 formula is applied topically to the skin's surface to provide nearly instantaneous firming results. Most procedures only take 15 to 30 minutes, and you can return to all your regular activities immediately afterward.
PRX-T33 works best as a series, and it is often suggested to undergo six weekly treatments with periodic maintenance treatments. Every patient's skin is unique and may require a different treatment protocol.
This can be performed as a standalone treatment or can boost the results given by other aesthetic treatments, such as microneedling or laser treatments (including the BBL® HERO™ and MOXI® devices).
You will be provided with specialized quality skin care products following your PRX-T33 as part of the treatment program.
If you are unsure of how the PRX-T33 can benefit you, contact the skin specialists at KAO Aesthetics to learn more. Call us today to schedule a consultation. Thank you for taking the time to read more about this procedure. Due to the uniqueness of every patient, please wait for the recommendation by our Kao specialist.